Marrakech is unquestionably one of the most famous and fascinating locations globally, and it achieves every ambitious goal that has been set for it. Morocco's first Capital of Culture, a tornado of excitement and activity, is a conveyer belt of rooftop restaurants, courtyard houses (riads, to be precise), and innovative museums, all of which are accentuated by the legendary flavors and colors of the city's souks.
When it comes to sensory overload, Marrakech does not hold back; it is a city that leaves you exhausted in the best possible manner. It is a city that enchants from the moment you wake up till the moment you sleep. To put it mildly, this is not a city for those who want to take their time. Known for having some of the continent's most significant museums and marketplaces that make relocation a compelling proposition, Marrakech must be experienced to be fully appreciated. The finest things to do in Marrakech must be shared with all of the senses: seen, heard, smelled, tasted, and touched, to be precise.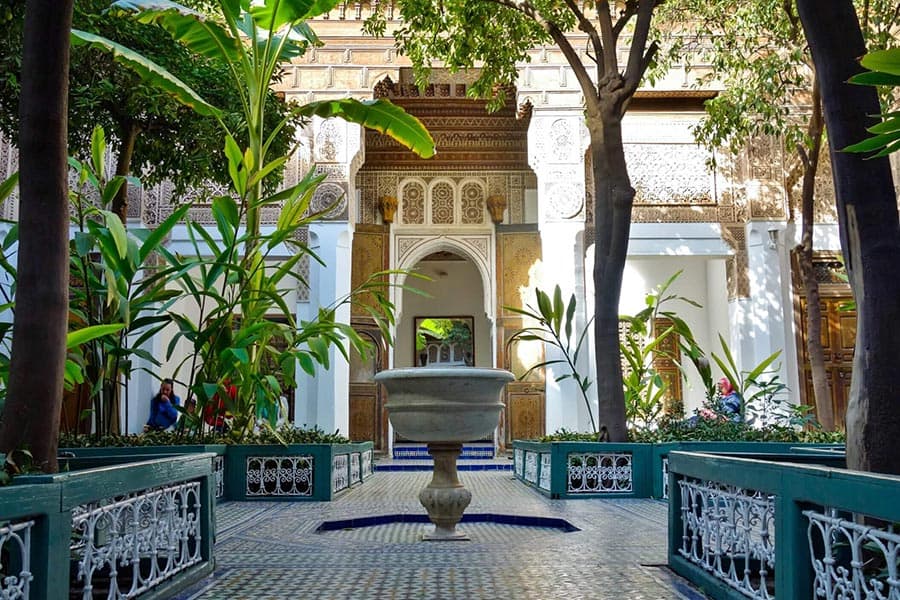 Visit the Bahia Palace
One of Marrakesh's most spectacular sites is Bahia Palace (The Beautiful). It is an 8000-square-meter extravagance of elaborate marquetry, plasterwork, and zouak (painted wood). It is undoubtedly one of the city's most eye-catching vistas.
Elegant marquetry and zouak ( wood painting ) ceilings adorn the salons of both the small and Large Riads, but the "Cour d'Honneur", a grand courtyard with a 1500 sq meter floor of Carrara marble imported from Italy, is the undoubted showpiece of the property.
It is just a section of the Palace's eight hectares and 150 rooms that are exposed to the general public, despite the large area on display. In addition, its enormous rooms have sometimes served as the setting for notable cultural events.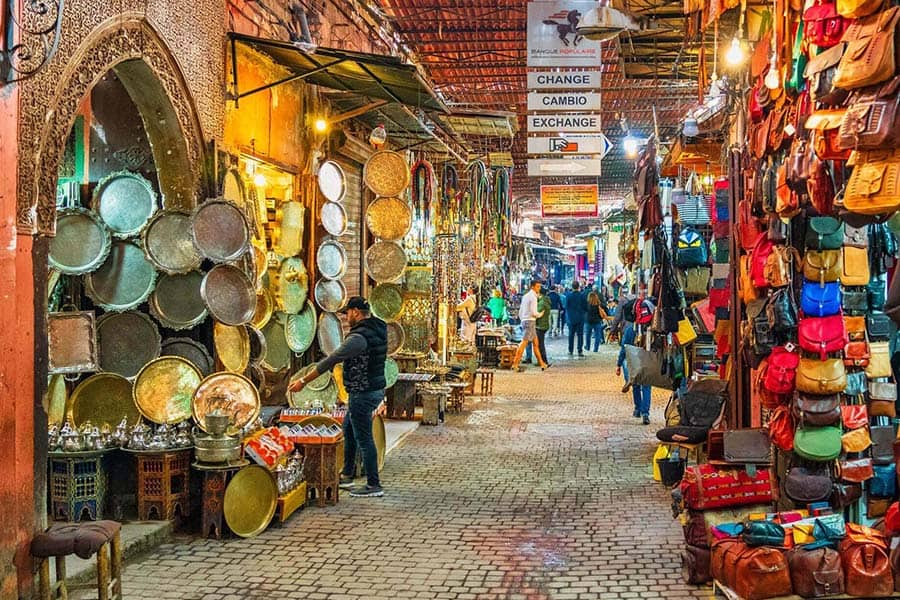 Walk in Souk Semmarine
The artistically stunning Souk Semmarine is Morocco's biggest market, where merchants have been selling items for over a thousand years. This is the spot to look for colorful accessories, including purses, shoes, and clothing. Henna artists, hawkers, and locals may overrun tourists, but that's part of the experience.
Aside from the vibrant fabrics and exotic spices, Souk Semmarine's stores offering intricately designed lamps are a must-see. Lamp making is a traditional Moroccan craft handed down from generation to generation. Many of the objects provided here are created onsite and have stayed unaltered for decades.
If you're shopping at Souk Semmarine or any place in Morocco, bargain for a better deal. While bartering may seem weird to some Western tourists, it is deeply ingrained in Moroccan culture. Shopping and bargaining go hand in hand, so don't be afraid to haggle. Divide by four if the price is under 200DH. If they refuse your offer, go and locate your items somewhere.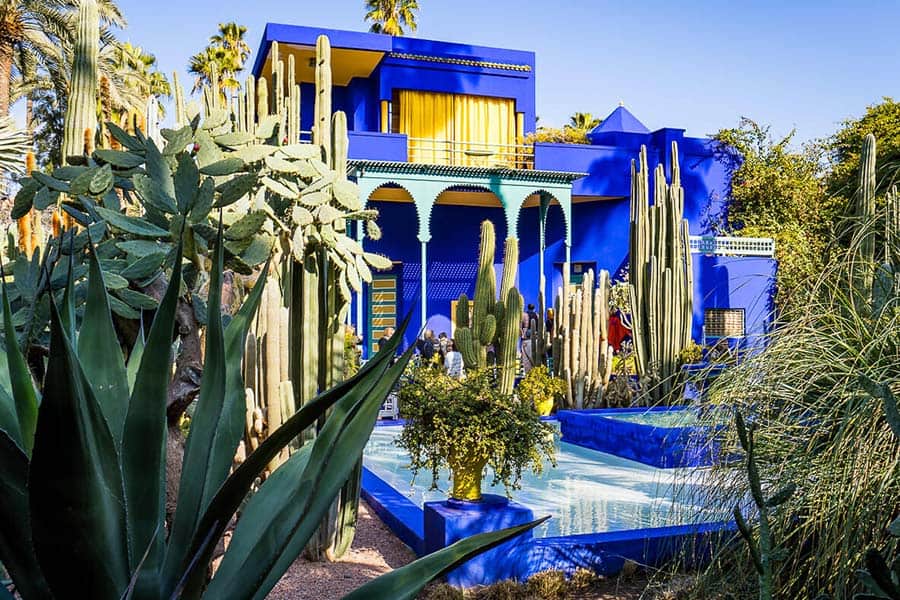 Majorelle Garden
Yves Saint Laurent and Pierre Bergé acquired Jardin Majorelle in 1980 to maintain the ambition of the French landscape painter Jacques Majorelle, its original owner. The 1924 garden has 300 plant varieties from five continents in a kaleidoscopic desert illusion. The Musée Berbère, housed in Majorelle's electric-blue art deco studio, shows 600 objects from Morocco's indigenous tribes.
The location has recently become one of Morocco's most popular tourist destinations, attracting over 900,000 tourists annually. No longer a tranquil haven, it is a trendy destination with magnificent gardens, art deco buildings, and a great museum. The YSL Foundation opened public the area of the grounds holding Villa Oasis, where Bergé resided until he died in 2017.
In addition to the courtyard café, Jardin Majorelle has a beautiful store offering Majorelle blue slippers, fabrics, and Amazigh-themed jewelry inspired by YSL designs.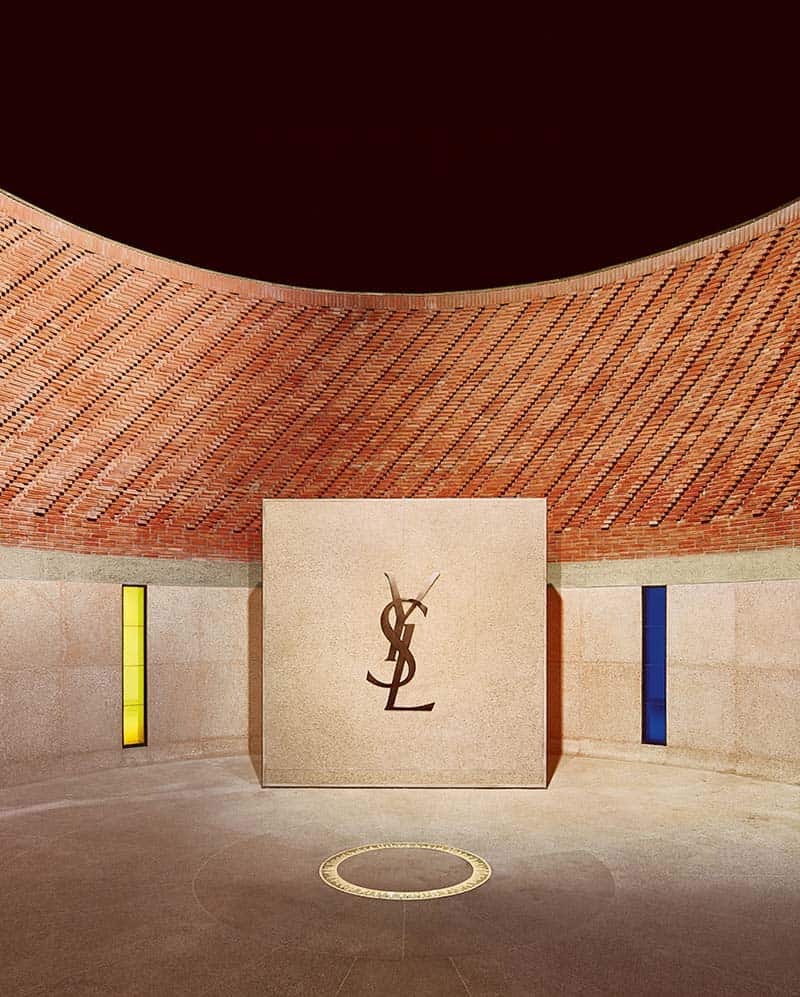 Yves Saint Laurent Museum
This enthralling museum, which opened its doors in 2017, displays carefully chosen items of haute couture apparel and accessories that span 40 years of the iconic French fashion designer Yves Saint Laurent's creative output. The building, with a warped and wetted appearance, similar to woven cloth, has a 150-seat theatre, a research library, a bookshop, and a terrace café selling light refreshments.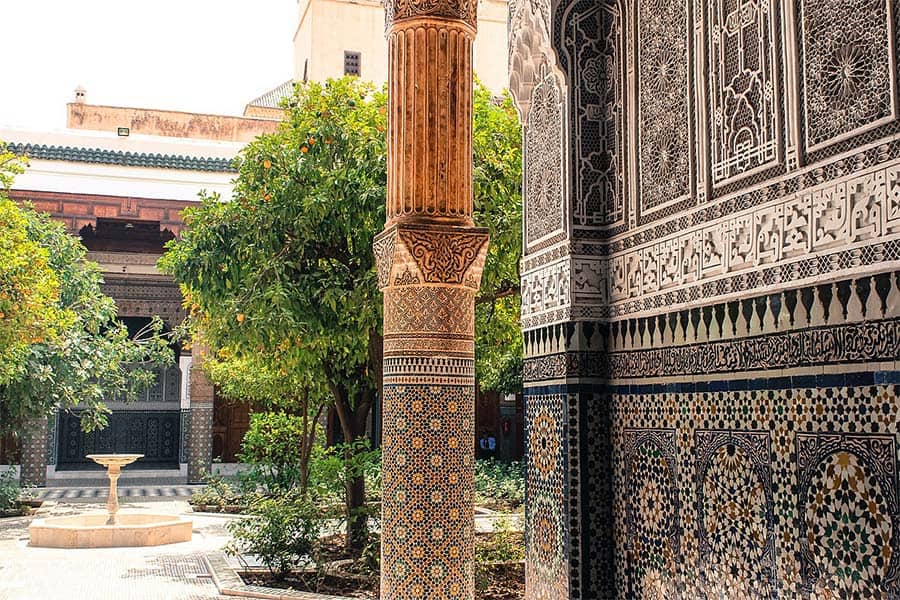 Dar El Bacha Museum
Pacha Thami El Glaoui, commonly known as the Lord of the Atlas, controlled Marrakesh from 1912 until 1956 and had this Palace constructed for him. With its elaborate white plasterwork and heavy-carved cedar-wood lintels, it is one of the Medina's greatest riad architectural specimens. It was opened to the public in 2015 as the Museum of Confluences. The salons around the central courtyard are home to well-presented shows that cover various artistic disciplines and rotate every six months.
Al Driss's intriguing map of the Mediterranean from the 12th century and the wonderfully kept Hammam are two notable permanent features. Underneath the Hammam's glass floor are the original brick chimneys that would have provided heat for the rooms.
The museum also has a lavish period café specializing in Arabica coffee.
Albadia Palace
The court jester of the 16th-century Sultan Ahmed Al Mansour (r. 1578-1603) jokingly said, 'It'll make a lovely ruin.' Sultan Moulay Ismail demolished Albadia Palace at the beginning of the 18th century, and the materials were sent to Meknes, the capital. Storks in their nests keep an eye on the few ruins left today. The views from the ramparts are spectacular, and in 2018 a refurbishment added a few exhibits to the site.
During the reign of the first sultan, construction started in 1578. "Golden King" Al Mansour was the Saadian dynasty's longest-serving and most renowned monarch and the last of his line. Although Badia, during Al Mansour's reign, had become the most spectacular Muslim Palace in western Arabia, only the Palace's expansive courtyard and the reflecting ponds in its four underground gardens remain to remind visitors of its once-inspiring grandeur. In a chamber along the eastern rear wall of the ruin, a CGI video depicts what the Palace would have looked like if it had been built in the style of the vast Moorish palaces of Andalusia, southern Spain, as historians think.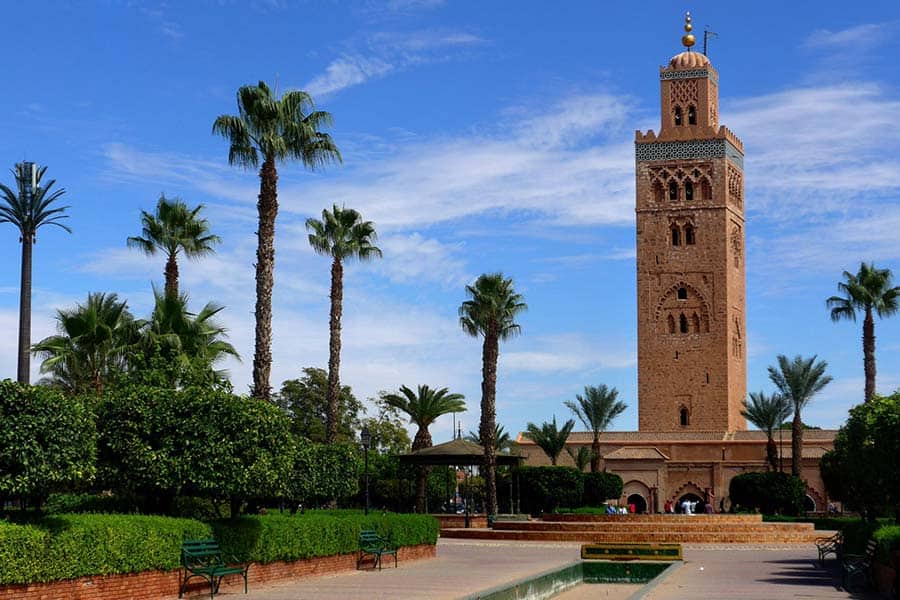 The Koutoubia Mosque
The Koutoubia Mosque's Muezzin summons the faithful to prayer five times a day, rising over the bustle of the Djemaa El Fna. Since its construction by the Almohads in the 12th century, the mosque's minaret has kept watch over the ancient city of Marrakech. Today, it is one of the city's most recognizable symbols. Scalloped keystone arches, jagged merlon crenelations, and mathematically attractive proportions adorn the tower like a colossal Moorish cheat sheet.
Jamaa Elfna Square
Since its inception in the eleventh century, Jemaa el-Fna Square has become one of Marrakesh's most important cultural sites and one of the city's trademarks. It is a one-of-a-kind collection of popular Moroccan cultural traditions expressed in musical, religious, and artistic forms.
This triangular area, flanked by restaurants, stands, and public buildings, is located at the entrance to the Medina and offers daily economic activity as well as numerous types of entertainment. It serves as a gathering place for both residents and visitors. Several services are available throughout the day and into the night, including dental treatment, traditional medicine, fortune telling, preaching, and henna tattooing; water-carrying, fruit, and traditional cuisine may also be purchased. Among the numerous performers, storytellers, poets, snake charmers, Berber musicians (Imazighen), Gnaoua dancers, and senthir (hajouj) players. Bards (imayazen), who used to roam over Berber territory, would constantly update the oral phrases. They continue to instruct, amuse and seduce the audience by combining voice and gesture. In addition, they now improvise on an outline of an old text, making their recital accessible to a larger audience by adapting their art to current situations.
Since 1922, the Jemaa el-Fna Square has been protected as part of Morocco's artistic legacy as a prominent cultural exchange center. However, urbanization is considered a severe danger to the cultural space itself, genuine estate speculation, and the expansion of traffic infrastructure. While Jemaa el-Fna Square is well known, cultural traditions may be acculturated due to frequent tourism.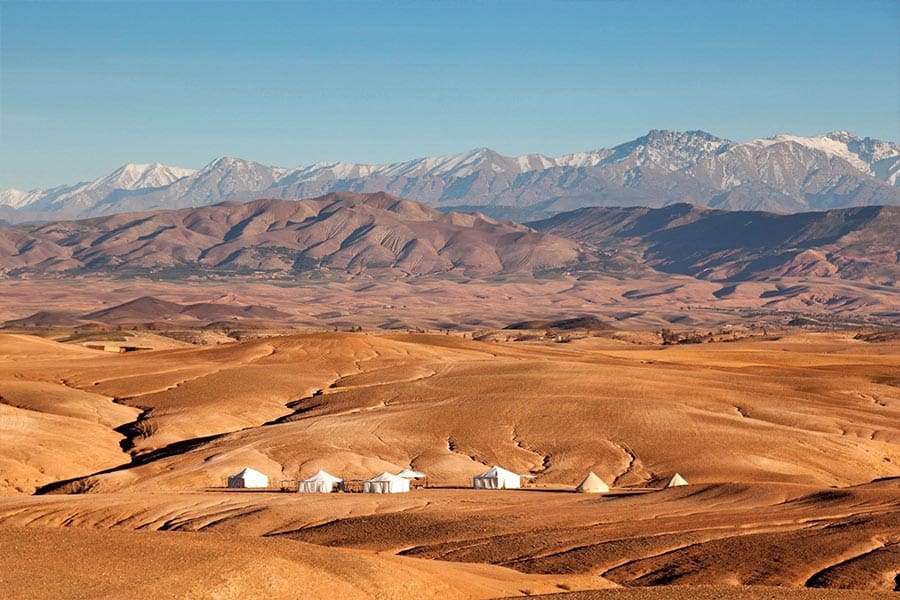 Agafay Desert
Agafay Desert is just an hour's drive from Marrakech's bustling souks and confusing maze-like market lanes. Agafay, literally undisturbed by civilization, is a stark contrast to Marrakech's rush and bustle.
Suppose you want to see some sand dunes-like desert but need more time to drive south to Morocco's Sahara desert. In that case, the Agafay Desert is an excellent alternative. Agafay is alive with blossoming wildflowers in the spring. However, during the remainder of the year, Agafay Desert is parched and thirsty for water, giving you a glimpse of the Great Sahara's aridity.
Several tour companies provide full-day trips to Agafay Desert, ATV adventures, and sunset camel rides in Agafay Desert. These off-the-beaten-path treks take you through dunes, rugged buttes, and secret valleys, all with spectacular vistas of the Atlas Mountains in the backdrop.
A journey to Lake Takerkoust, an artificial lake on the edge of the Agafay Desert that was created in 1929 to give energy to Marrakech and the surrounding regions, is of the most popular Marrakech day trips. You may swim and sunbathe on one of the lakeside beaches or hire jet skis or pedal boats to explore the waterways. In addition, many hiking, mountain biking, and horseback riding paths may be found in the hills above the lake.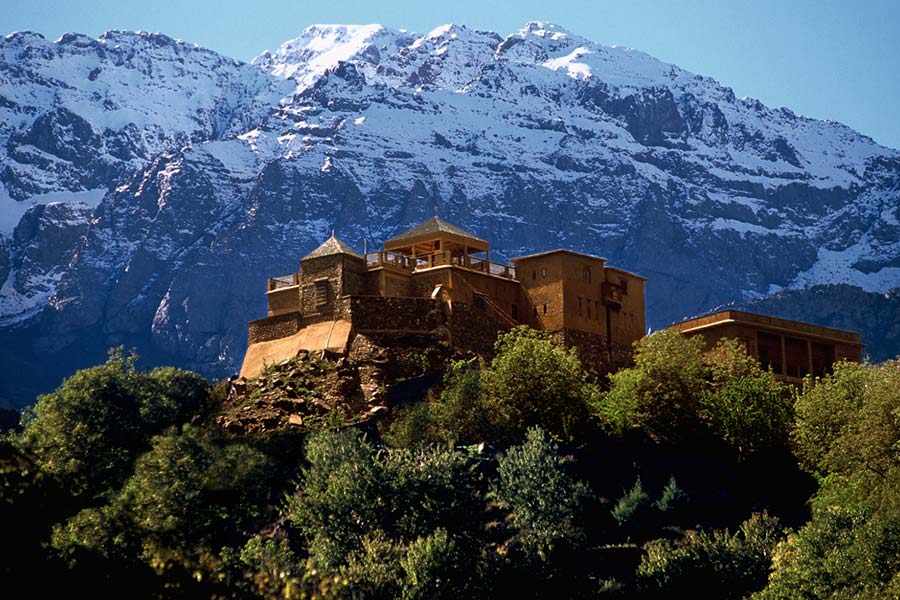 Toubkal National Park
Toubkal National Park is a must-see if you're in Morocco and interested in seeing some untamed wildlife.
The Toubkal National Park, which spans more than 100,00 hectares, is home to a wide variety of wildlife. The landscape is a delight to the senses in the woods of holm oak, cedars, and junipers intersected by transparent rivers.
The national park is located in Morocco's High Atlas Mountains, about 70 kilometers (43.5 miles) from Marrakech. With its breathtaking scenery, the park provides an excellent opportunity to immerse you in the daily life of the Berbers.
A ninety-minute car ride from Marrakech, the Imlil Valley provides access to the Toubkal National Park. Enter via the most frequently used points, which are identified by signage. You'll either have to walk or take a mule to travel through the park.
The Toubkal National Park offers various hiking routes with varying degrees of difficulty. Imlil to Aroumd village via the waterfalls is an excellent choice for most hikers since it is just 4 kilometers long and allows for exploration of the high mountain forest and Berber lifestyle. Throughout the circuits, hikers may sample local cuisine at traditional Berber houses or picnic among the trees with awe-inspiring views of the surrounding mountains.
Imlil is a picturesque Moroccan hamlet tucked in the mountains. Visitors may rest, refuel, sample local cuisine, and pick up a few trinkets.
Enchanting Morocco offers day trips from Marrakech to the Atlas Mountains to experience Toubkal National Park at its best.